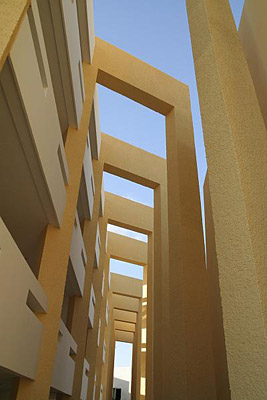 I've been to Cancun a couple of times recently," said Brian Davenport, "and really love the excursions. I always find something to photograph down there."
"This one kinda surprised me though, it was right there at the hotel, no travel needed! I was taking a tour of the grounds shortly after we arrived... getting the kinks out of my legs after the flight. I discovered this impressive architecture down one of the paths between the hotel buildings. It immediately caught my eye. I shot this scene in different lighting throughout the week. I like how this particular image turned out."
Brian used a Canon Digital Rebel XT, Sigma 18-200 3.5-6.3 DC lens, f8 @ 1/40, ISO 100, tripod mounted.
If you have an interesting candid you'd like to share, take a look at our Submissions page, then send us your Grab Shot. If we publish it, you'll receive an ultra cool custom carabineer keychain.
Technorati Tags: candid, digital photography