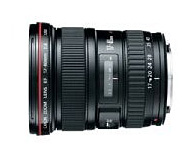 I'm launching a new feature on The Digital Story that I think you're going to like. It's called My Favorite Lens. To participate, all you have to do is send an email to derrick@thedigitalstory.com with "Your Name: My Favorite Lens" in the subject line. Provide a paragraph or two about why you like your favorite lens so much. Include the brand, focal length, maximum aperture, and camera body you mount it on. If you have an anecdote about your lens, please include it. You may also submit a picture you took with the lens to illustrate why you like it so much.
To get the party rolling, I'll tell you about my favorite lens, the Canon EF 17-40mm f/4L USM Ultra Wide Angle Zoom Lens.
---
My Favorite Lens: The Canon 17-40mm f-4 Zoom
I liked this hunk of glass from the moment I unwrapped it. On my Digital Rebel XT, it's about the equivalent of a 26mm lens, and on my Canon 5D, I get the full 17mm breadth. The design is beautiful with big objective glass up front, beefy barrel, and silky smooth focusing -- whether I'm in autofocus mode or turning the ring manually.
At f-4, it isn't the fastest lens in my bag. And it doesn't include image stabilization. But it is rugged, dependable, and provides stunning images. I seem to never take a bad shot with the 17-40mm. I have so much confidence when using it.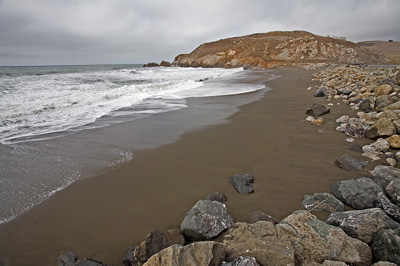 Pacifica, CA -- 17-40mm lens @ 17mm, f-4 mounted on a Canon 5D
My favorite anecdote about the lens happened at PMA two years ago. There had been rumors on the web that Canon was going to discontinue the 17-40mm. I asked a Canon rep at their booth about the rumors and he just smiled, "Are you kidding," he said. "Our competitors wish that lens was going away, but I guarantee you, it is not."
Technorati Tags: equipment, digital photography, my favorite lens