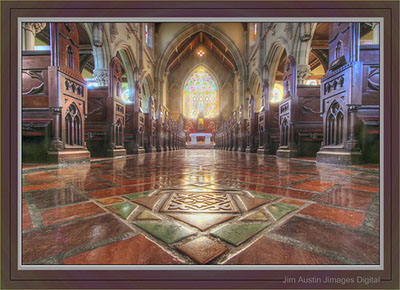 "My favorite lens is the Canon 10-22mm EF-S," says TDS member, Jim Austin. "It travels well. The autofocus is 007 silent. Zooming is a pleasure. I used the 10-22mm for this picture of St. Mary's church. Notice how the foreground and background are sharp with good contrast. Flare and distortion are low."
"The price is within earth's orbit ($690 US). One last thing? The EW83 lens shade is totally cool -- it looks like you could use it to film a Hollywood blockbuster."
To tell us about your favorite lens, all you have to do is send an email to derrick[at the]thedigitalstory.com with "Your Name: My Favorite Lens" in the subject line. Provide a paragraph or two about why you like your favorite lens so much. Include the brand, focal length, maximum aperture, and camera body you mount it on. If you have an anecdote about your lens, please include it. You may also submit a picture you took with the lens to illustrate why you like it so much.
Technorati Tags: digital photography, equipment, The Digital Story