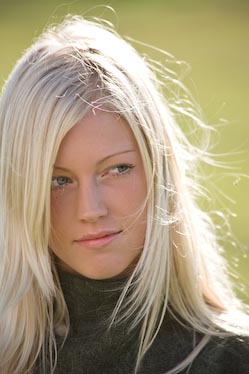 I've just posted a gallery of model shots from the Iceland shoot that Maggie Hallahan and I discussed in podcast 45. This gallery covers three of the locations we visited, including the steam shots we recorded at 10pm as the final sequence of the day.
I used Adobe Lightroom to process the images and built the gallery using its Web module. I recorded most of the images with a 70-300mm Canon USM IS zoom lens mounted on a Canon 5D body. For the steam series, I attached the camera on a tripod and set the camera to 1/30th of a second at f-5.6, ISO 100.
As with the wedding couple series that I published earlier, I made sure I got model releases for all of the subjects featured in these galleries.
Technorati Tags: digital photography, Iceland, The Digital Story