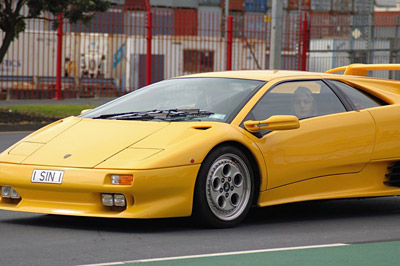 "It was only after the Lamborghini Diablo sped past that I saw that it had SIN as the license plate," said Andrew Burke... "and a beautiful blond passenger!"
Andrew captured this grab shot with his brand new Nikon D50 camera at 1250th of a second, f4.5, using the 70-300 lens at 135mm.
If you have a candid you'd like to share, take a look at our Submissions page, then send us your Grab Shot. If we publish it, you'll receive an ultra cool custom carabineer keychain.
Technorati Tags: candid, digital photography, grab shot, The Digital Story