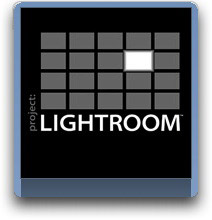 I'm a big fan of George Jardine's Lightroom podcasts, but the current one with Richard Benson and Thomas Palmer is incredible. George (who is the Adobe Pro Photography Evangelist) speaks with fine art printer and photographer Richard Benson and his printing partner, Thomas Palmer, while they recount many fascinating stories such as working on the Gilman Paper Company book, working with Irving Penn and Paul Strand, and many other luminaries.
Listening to Richard and Thomas talk about using a printing press to replicate fine art photography is a study in precision and patience. These two gentlemen are fine art masters, and George does a great job of encouraging them to discuss their craft in detail. If you're interested in fine art printing, especially as it relates to photography, you should listen to this interview.
Technorati Tags: digital photography, The Digital Story
---
Sponsor Note...
ExpoDisc Custom White Balance -- Simply Better Color. Simply Better Pictures. Visit www.expodisc.com