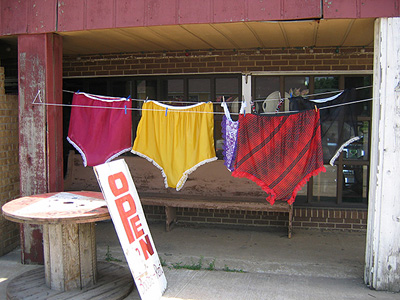 "Driving through a small town," said John Badgerow, "my wife firmly instructed me to drive around the block and get out my camera. No further instructions were necessary as to what to do next."
John used a Canon PowerShot A80 in auto mode to capture this striking colorful shot.
If you have a candid you'd like to share, take a look at our Submissions page, then send us your Grab Shot. If we publish it, you'll receive an ultra cool custom carabineer keychain.
And you can view more images from our virtual camera club in the Member Photo Gallery.
Technorati Tags: candid, digital photography, grab shot, The Digital Story