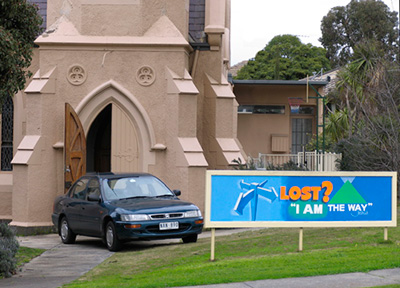 "Here's a genuine grab shot," says Steve Cooper. "I didn't have the camera with me and had to race home to get it, hoping that the car would still be looking just as lost as when I first spotted it. Fortunately that was the case."
Steve used a Canon PowerShot Pro1 set to 1/100th at f-3.5. The focal length was 30.5 mm
If you have a candid you'd like to share, take a look at our Submissions page, then send us your Grab Shot. If we publish it, you'll receive an ultra cool custom carabineer keychain.
And you can view more images from our virtual camera club in the Member Photo Gallery.
Technorati Tags: candid, digital photography, grab shot, The Digital Story