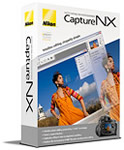 According to the discussion on Nikonians forum, Capture NX 1.2 is primarily a maintenance release. You can read all the details about both the Mac and Windows version over at Photography Blog, where they list a whole slew of minor improvements plus links to download both Mac and Windows versions.
If you want a little background on this innovative image editing application, here are a few links:
Nikon Capture NX: State of the Art Software
Nikon Shows New Capture NX at Macworld
Nikon Capture NX 1.1 Optimized for Intel Macs and Vista
Technorati Tags: digital photography, software, The Digital Story

Events! See the TDS Event Calendar for photography workshops, speaking engagements, and trade show appearances.
---