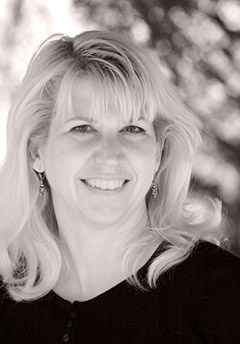 Duotones and color monochromes are easier than ever to create. In this podcast, I discuss how to quickly create this look in Adobe Photoshop CS3, Apple Aperture, Adobe Photoshop Lightroom, and Apple iPhoto 7.
Lightroom users who want to learn more may want to check out Angela Drury: The Lightroom Recipe Queen for her tips on creating this look using tools in the Develop module.
Monthly Photo Assignment
Duotone is also this month's photo assignment. This will be a fun gallery that lets us explore new ways to tone B&W images. Hopefully this podcast will help you prepare a great entry for the assignment. You can read more about how to submit on our Submissions page. Deadline for entry is Sept. 30.
Listen to the Podcast
Now that I've piqued your curiosity, it's time to listen to today's audio show titled, "Duotone." You can download the podcast here (24 minutes). You can also subscribe to the podcast in iTunes
The Digital Story Podcasts are available for direct download from Apple iPhones. I've created a special mobile download page here. Just load the page in Safari, browse the podcast line-up, and click on the one you want to listen to.
Want to share photos and talk with other members in our virtual camera club? Check out our new Flickr Public Group. It's a blast!
Have you looked at the Park by the Numbers Camera Phone Project? If you have a camera phone, you've got to check this out.

Events! See the TDS Event Calendar for photography workshops, speaking engagements, and trade show appearances.
---
Technorati Tags: digital photography, podcast, The Digital Story
---
Sponsor Notes...
Add Magic to Your Slideshows -- FotoMagico presentations are so amazing that your audience will be asking how you did it.