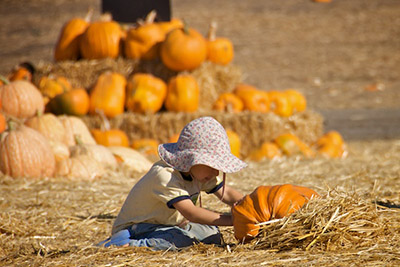 "After watching this kid first try lifting rather than rolling, then resorting to pushing his prize-found pumpkin at the local pumpkin patch," said Craig Tooley, "I grabbed this shot as a reminder of the passions of youth."
Craig captured this autumn classic with a Nikon D2X in Aperture Priority mode at f/6.3. ISO was 250 and the focal length on the lens was 200mm.
If you have a candid you'd like to share, take a look at our Submissions page, then send us your Grab Shot. We'll try to get it published for you on The Digital Story.
And you can view more images from our virtual camera club in the Member Photo Gallery.
---
-
---
Technorati Tags: candid, digital photography, technique, Technology, The Digital Story