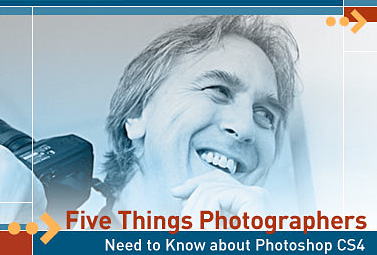 If you haven't signed up yet, there's still time. I've put together a live presentation where I show you some of my favorite new features in Photoshop CS4. And it airs today at 10:30am PST/1:30pm EST. It is absolutely free. And all attendees receive 45-days complimentary access to The Photoshop CS4 Companion for Photographers via Safari Books Online. That means you could download the trial version of Photoshop CS4, access my book, and decide for yourself if this upgrade is for you -- and none of it will cost you a penny.
You can register right now at this site. After the presentation, I'll have a Q&A session too. It's going to be a lot of fun.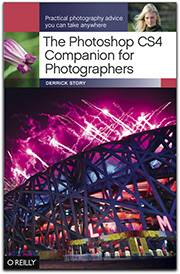 Learn what photographers need to know to organize and edit their images with Photoshop CS4. Take a look at The Photoshop CS4 Companion for Photographers. It fits in your laptop bag and is very easy on your wallet.