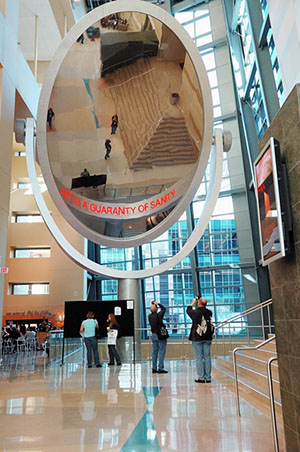 "I took this shot while attending (for the first time) the 2009 Imaging USA--the annual conference of PPA," writes Paul Leasure. "This shot was taken in the Phoenix Convention Center where this mirror rises approximately 90 feet from its base below the grand atrium."
Paul used a Nikon D70S at 1/80 second at f4.5 and ISO set to 640. The focal length was 24mm.
If you have a candid you'd like to share, take a look at our Submissions page, then send us your Grab Shot. We'll try to get it published for you on The Digital Story.
And you can view more images from our virtual camera club in the Member Photo Gallery.
---
-
---
Technorati Tags: candid, digital photography, grab shot, The Digital Story