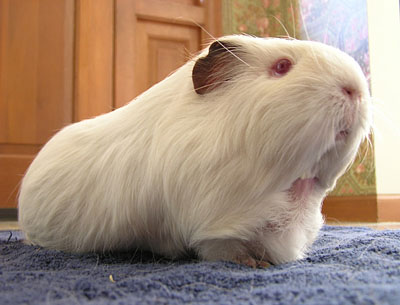 "I call this picture Queen Snow because I think it shows my guinea pig, Snow, in a very queenly moment," writes Elizabeth Martin. "I used my Olympus C750UZ to capture her."
Editor's Note: One of the things that Elizabeth did well on this shot, is put the camera down to "pet level." You'll notice that it's right on the ground with Ms. Snow. This is something that I talk about a lot when photographing kids and pets. Nice job!
If you have a candid you'd like to share, take a look at our Submissions page, then send us your Grab Shot. We'll try to get it published for you on The Digital Story.
And you can view more images from our virtual camera club in the Member Photo Gallery.
---
-
---
Technorati Tags: candid, digital photography, grab shot, The Digital Story