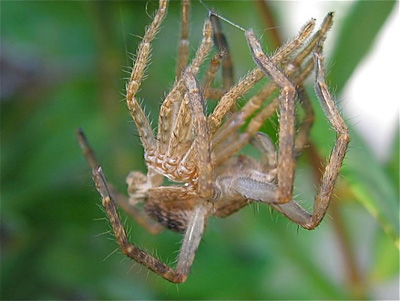 "Attention all arachnophobes," warns Ruth Cooper. "What's scarier than an eight-legged spider? A sixteen-legged one!"
"It isn't really, I was just lucky catching this small hairy garden huntsman spider in the process of moulting. I understand that spiders do this mainly at night for their protection, but I guess this fellow just couldn't wait."
"I captured the shot on my hand-held pocket-sized Canon Ixus 800 IS, set on the digital macro setting."
If you have a candid you'd like to share, take a look at our Submissions page, then send us your Grab Shot. We'll try to get it published for you on The Digital Story.
And you can view more images from our virtual camera club in the Member Photo Gallery.
---
-
---
Technorati Tags: candid, digital photography, grab shot, The Digital Story