Between Canada Day celebrations and upcoming Fourth of July, fireworks are in the air. I thought it would be fun to share some of our favorite pyro photos to keep everyone in the festive spirit.
So I've asked folks to post shots on the Lowepro Facebook Fan page so all can enjoy. Got a good one to show off?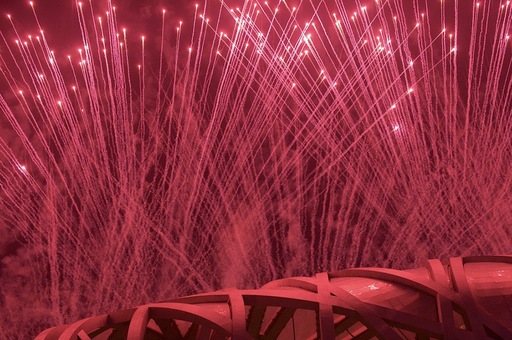 Captured this image during the opening ceremonies of the Beijing Olympics in 2008. That hint of a structure you see is the Bird's Nest. Click for larger version.
If you want to capture great images during 4th of July celebrations, be sure to check out the article, It's That Time Again: How to Shoot Fireworks.
---
-