Congrats to Mike Kennamer for his landscape shot from the Great Smoky Mountains as part of the Saturated Photo Assignment.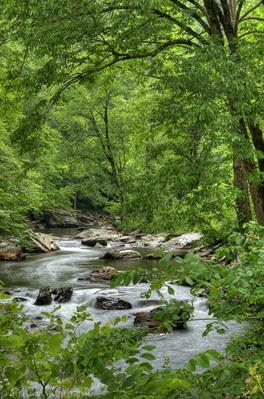 For his efforts, Mike will receive a free SizzlPix of his image. If you've ever seen one of these high definition images printed on aluminum, you know that Mike is in for a treat.
The current Photo Assignment for Nov. 2010 is "High ISO." If you want to enter an image and be eligible for a free SizzlPix, then send in your photo (captured at ISO 800 or above) by the end of the month. Details for the Photo Assignment are available on the Member Information page.
Thanks to our wonderful sponsor, SizzlPix, and to Mike Kennamer for sharing his good work.