Congratulations to John Farnan for his winning entry, Impressions of NYC for the Jan. 2011 Blurb Book Page of the Month.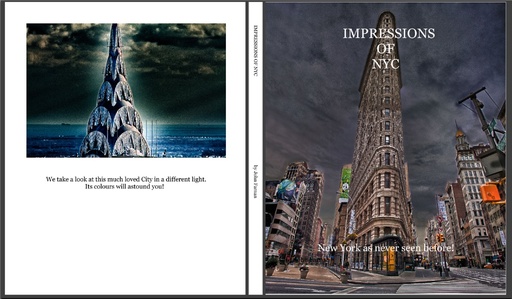 "Impressions of NYC" by John Farnan. Click on image for larger version.
Have you considered making your own book? If so, take a look at our Blurb on The Digital Story site.