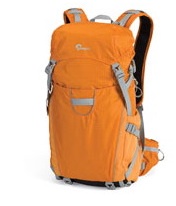 There are good deals... and then there's free. Over on the Lowepro Facebook fan page they are conducting a special Free Bag Friday where the winner will get to choose one item from the Lowepro Gift Guide. To participate, all you have to do is post a comment on the Gift Guide about which bag you prefer and why. You have until midnight PST, Sunday Nov. 27 to participate. As with all give-aways, void where prohibited.
If you're feeling lucky, head over to the Lowepro Facebook fan page and join in the fun.
PS: If you didn't already know, I work with Lowepro and love their products.