DP Review reports that Instagram and Snapseed are the Apps of the year for the iPhone and iPad respectively. The apps are part of Apple's Rewind 2011 selections.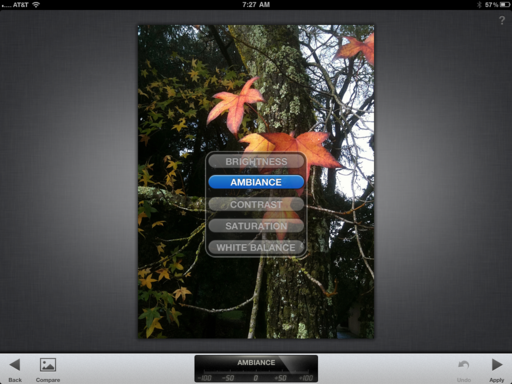 Obviously, both are excellent choices. For more on Snapseed, here's a review I wrote back in June. The photography tools available on the iPad are quite amazing these days... and affordable.
More Articles About the iPhone 4S
Maximum HDR with iPhone 4S Camera
Gymbl Tripod for iPhone 4S - Hands on Review
Time Lapse Boogie with iPhone 4S
Glif Tripod Mount and Stand for iPhone 4
"iPhone 4S Camera, Ready for Prime Time?" - Digital Photography Podcast 296
iPhone 4S Camera Pros and Cons
iPhone 4S Camera Exceeds My Expectations
---
The Digital Story on Facebook -- discussion, outstanding images from the TDS community, and inside information. Join our celebration of great photography!
---