TDS member Michel Bricteux was attending a Mexican dance class in Madrid, Spain when he captured this beautiful image.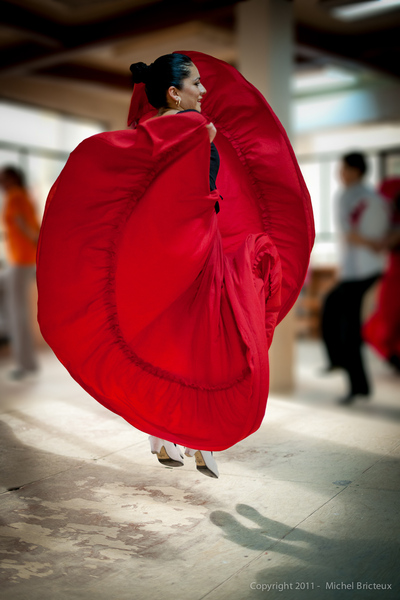 He mounted a 50mm lens on his Nikon D3X, set the ISO to 1600, then used Aperture Priority mode at f/1.4. The resulting shutter speed was 1/1000th of a second, plenty fast to catch this airborne dance in mid-flight.
This is our 218th Grab Shot! Wow. If you want to review the collection that began back in 2006, go to our Grab Shots page.
If you have a candid you'd like to share, take a look at our Submissions page, then send us your Grab Shot. We'll try to get it published for you on The Digital Story.
And you can view more images from our virtual camera club in the Member Photo Gallery.
---
The Digital Story Podcast App is the best way to stream or download weekly TDS podcast episodes. No more syncing your iPhone, iPod Touch, iPad, or even your Android phone just to get a podcast. And the best part is, The Digital Story Podcast App is your way to help support this show. Download it today!
---