Imagine waking up on the beautiful Northern Californian coastline, and the only item on the day's agenda is to focus on your photography. You can experience that on Aug. 24-26 at the Sonoma Coast Photography Workshop.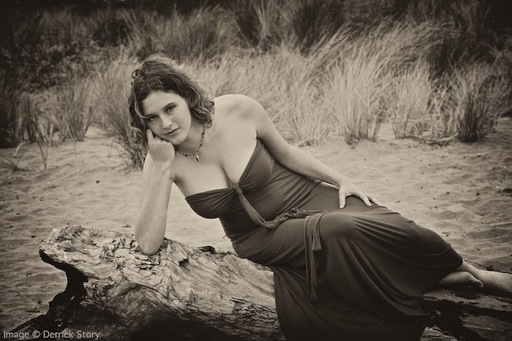 Here's what your weekend would look like:
Fri., August 24
5:30 pm - Optional visit to our Field HQ at Doran Beach Park. Refreshments served.
Sat, August 25
8:30 am - Meet at the Bodega Bay Lodge Library
9:00 am - Classroom session on environmental portraiture
10:00 am -Model Shoot #1 at Lodge
11:30 am -Depart for Doran Beach
11:45 am -Lunch at Doran Regional Beach Park
12:30 pm - Model shoot #2 at beach
2:00 pm - Return to Bodega Lodge Library for lab work and classroom session
4:30 pm - Photo walk at beach
6:00 pm - Depart for dinner and relaxation

Sun, August 26
8:30 am - Depart for Ft. Ross State Historic Park
9:30 am - Field session on landscape photography
10:00 am - Landscape shoot at Ft. Ross
11:30 am - Lunch at Ft. Ross
12:00 pm - Depart for Goat Rock for Harbor Seal shoot
12:30 pm - Landscape and wildlife shoot at Goat Rock
2:00 pm - Depart for Bodega Bay Lodge
2:30 pm - Lab work at the Lodge Library
4:30 pm - Student presentation of best images from weekend
5:30 pm - Optional photo walk to Doran Beach Park

Your workshop fee of $550 includes facility fees at Bodega Bay Lodge conference room (with French Doors that open up to the coastal landscape), field station at Doran State Beach, park fees, lunches both days, modeling fees, and instruction. Every participant receives a Lowepro camera bag.
To join our group, simply go to the TDS Workshop page and complete the "Send Me Info" form. It takes 15 seconds... I'll then send you a registration form and follow up details.
I keep these groups very small so to maximize your enjoyment. I hope you can join us on the coast this summer.
---
You can find more photo tips and "photography how tos" on my Pinterest page.
---