Earlier this evening, I was part of a conversation on TWiP about what a great time it is for photographers. On my way home, a visual case in point.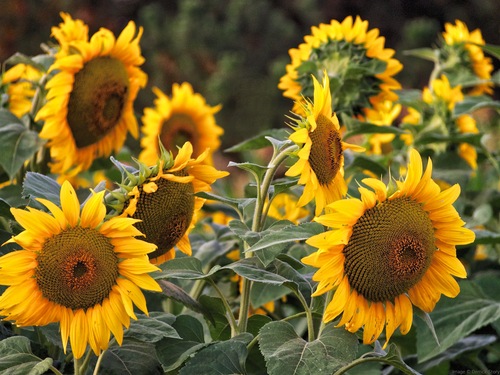 "Sunflowers at Sunset" Click on image to inspect larger version. Photo by Derrick Story.
There's a field of sunflowers near my house that I've been keeping an eye on. Leaving work late put me there right at sunset as I drove by. I pulled out the Olympus OM-D E-M5 and mounted the 40-150mm f/4.0-5.6 R Lens. The light was low, and I wanted to extend the zoom to tightly frame the shot.
As a result, I captured this image at ISO 1600, 1/8 sec. at f/5.5... handheld. The effective focal length was 276mm. In my mind, to hand hold a shot at this focal length at 1/8 of a second defies photography as I understood it for years. But the image stabilization, great electronics, and sharp lens redefines what we can do with a camera.
Like we were saying earlier: it's a great time to be a photographer.
---
Take a look at the Olympus Micro Four Thirds Gear Guide for an overview of cameras, lenses, and accessories.