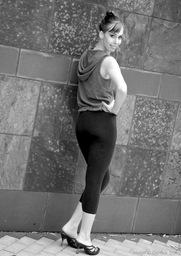 Aperture 3.4, and just about every other photo editing app, has a straighten tool to correct crooked horizons and leaning buildings. But the straighten tool can be used creatively also.
In the top photo, I used the "straighten" adjustment to angle the photograph. By doing so, it feels more interesting, even a bit more artistic.
To do this in Aperture, I clicked on the straighten icon on the bottom toolbar in application view (it's to the left of the cropping tool). In full screen mode, the toolbar is at the top of the interface. Just move your mouse pointer up there and it will appear. I then clicked and dragged on the image until I had a look I wanted.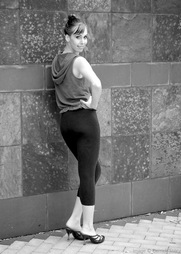 See what you think. Compare the top photo to the original right here. (Click on them to see enlarged views.) You may even prefer the original composition. But this technique is something to keep in your back pocket when working on your images.
Aperture Tips and Techniques
To learn more about Aperture, check out my Aperture 3.3 Essential Training (2012) on lynda.com. Also, take a look at our Aperture 3 Learning Center. Tons of free content about how to get the most out of Aperture.
---
The Digital Story on Facebook -- discussion, outstanding images from the TDS community, and inside information. Join our celebration of great photography!
---