You might not realize that iPhoto and iMovie can talk to each other on your iPad. This is great news for those wanting to author slideshows with a bit more pizzaz and control compared to what can be created in the Photos app.
In my latest Macworld Magazine article, Building Better Slideshows on Your iPad, I walk you through the process, step by step.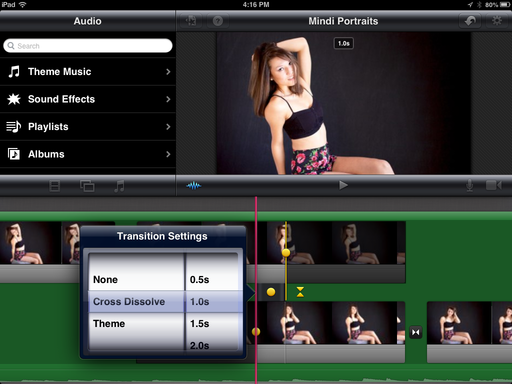 You have much more control over your presentation in iMovie for iOS than with the Photos app.
The basic workflow is to organize and edit your images in iPhoto for iOS. Once you have everything looking the way you want, send the images over to iMovie for iOS. From there you can add Ken Burns effect, transitions, titles, and music. When the presentation is finished, upload it directly to YouTube or a handful of other social media options.
And like other creative projects on the iPad, it just feels more fun to create a slideshow on a tablet than a computer.
---
iPad for Digital Photographers
This is the kind of stuff I write about in iPad for Digital Photographers
-- now available in print, Kindle, and iBooks format.
Want to Comment on this Post?
You can share your thoughts at the TDS Facebook page, where I'll post this story for discussion.