On pages 18-21 of iPad for Digital Photographers, I extol the virtues of the Toshiba FlashAir Wireless SD Card, and how well it works with the Olympus Image Share iOS app. This is a tandem that I continue to enjoy.
But I also want to let you know about the free FlashAir app by Toshiba for the iPad. The one thing it does so well is provide a means to change the name of your FlashAir card network without any hassle via the FlashAir Settings menu. So my network names can be as obvious or as discreet as I want.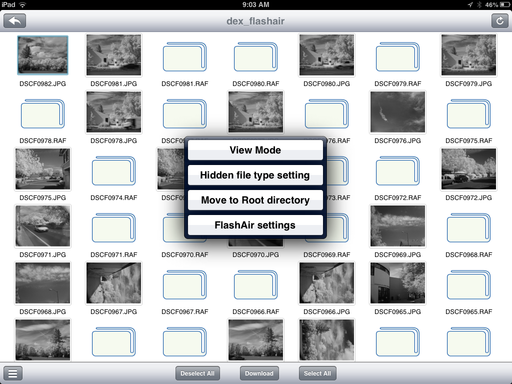 You can also browse and download pictures off the FlashAir card with this app, but I still prefer using Olympus Image Share for that. But I keep both applications on my iPad. And you may want to also.