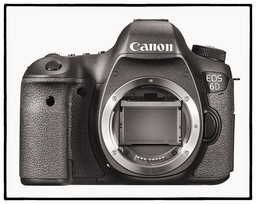 This week on The Digital Story: 5 surefire flash tips, Photo Help Desk question of the week, more on new Aperture courses - All of this and more in today's photography podcast.
Story #1 - Five Surefire Flash Tips - I've been shooting in all kinds of lighting conditions lately, and I thought I'd share my favorite flash tips:
People shots in bright, contrasty light fare better with fill flash.
In Program mode, flash exposure compensation controls the light on the subject, and exposure compensation affects the background.
Carry a white business card and rubber band to create an emergency kick light for bounce flash.
Indoors, try manual mode with these settings: ISO 400, 1/15th, f/5.6. Adjust as needed.
Hold the flash up with your left hand, the camera in your right, and use TTL wireless for communication.
Story #2 - Photo Help Desk Question of the Week: "Why move from a cropped sensor to a full frame DSLR?" I add more detail to the answer.
Story #3 - New Aperture Training coming your way. I've just completed "Portrait Retouching with Aperture" and "Enhancing Product Photography with Aperture," and they are fun! I explain why in the third story.
Listen to the Podcast
In addition to subscribing in iTunes, you can also download the podcast here (28 minutes). You can support this podcast by purchasing the TDS iPhone App for only $2.99 from the Apple App Store.
Monthly Photo Assignment
The July 2013 photo assignment is Duality.
More Ways to Participate
Want to share photos and talk with other members in our virtual camera club? Check out our Flickr Public Group. And from those images, I choose the TDS Member Photo of the Day.
---
iPad for Digital Photographers
If you love mobile photography like I do, then you'll enjoy iPad for Digital Photographers
-- now available in print, Kindle, and iBooks versions.
Podcast Sponsors
Red River Paper -- Keep up with the world of inkjet printing, and win free paper, by liking Red River Paper on Facebook.
Make Your Photos Sizzle with Color! -- SizzlPix is like High Definition TV for your photography.Special Summer Sale! Just add "TDS: in the comments space of your SizzlPix! order, and you will get 20 percent off the entire order. Limited time offer. Take advantage now.
Need a New Photo Bag? Check out the Lowepro Specialty Store on The Digital Story and use discount code LP20 to save 20% at check out.
Want to Comment on this Post?
You can share your thoughts at the TDS Facebook page, where I'll post this story for discussion.