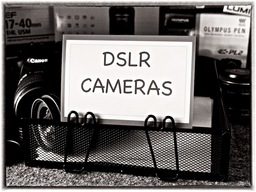 This week on The Digital Story: Photography Q&A, some of your favorite questions answered, smoke gets in my lens at the BBQ competition, and guess what I'm working on at lynda.com? (hint: Aperture titles.) - All of this and more in today's photography podcast.
Story #1 - I cover three questions from the Photo Help Desk - Histograms and exposure compensation, software plug-ins for Aperture and Lightroom, and the new iMac as an image editing machine. All three queries have interesting answers.
Story #2 - Smoke gets in my lens. We had a great time covering the Wine Country Big-Q BBQ competition in Santa Rosa, CA. Our advanced workshop team (Rebecca, Craig, and Ken) captured hundreds of frames, ate more BBQ than they could imagine, and had very interesting conversations with the competitors. This is a colorful crew (and so are the photographers). I recap the event and talk about advanced workshops in general.
Story #3 - New Aperture training videos. No, it's not version 4. But I am recording two new Aperture titles this week: Portrait Retouching, and Enhancing Product Photography. These are focused tutorials that will show you exactly how to create professional results using Aperture's image editing tools.
Reminder! - If you're going to purchase gear through Amazon or B&H Photo, please stop by the TDS home page first. Look for the "Products" box about half way down the page in the second column. There you will see display tiles for Amazon, lynda.com, and B&H Photo, in that order. By entering those sites through those display tiles, you help support The Digital Story.
Listen to the Podcast
In addition to subscribing in iTunes, you can also download the podcast here (26 minutes). You can support this podcast by purchasing the TDS iPhone App for only $2.99 from the Apple App Store.
Monthly Photo Assignment
The July 2013 photo assignment is Duality.
More Ways to Participate
Want to share photos and talk with other members in our virtual camera club? Check out our Flickr Public Group. And from those images, I choose the TDS Member Photo of the Day.
---
iPad for Digital Photographers
If you love mobile photography like I do, then you'll enjoy iPad for Digital Photographers
-- now available in print, Kindle, and iBooks versions.
Podcast Sponsors
Red River Paper -- Keep up with the world of inkjet printing, and win free paper, by liking Red River Paper on Facebook.
Make Your Photos Sizzle with Color! -- SizzlPix is like High Definition TV for your photography. Special Summer Sale! Just add "TDS: in the comments space of your SizzlPix! order, and you will get 20 percent off the entire order. Limited time offer. Take advantage now.
Need a New Photo Bag? Check out the Lowepro Specialty Store on The Digital Story and use discount code LP20 to save 20% at check out.
Want to Comment on this Post?
You can share your thoughts at the TDS Facebook page, where I'll post this story for discussion.