A teaser published on Olympus Europe hints at a new camera that could possibly accept both Micro Four Thirds and Four Thirds mount lenses.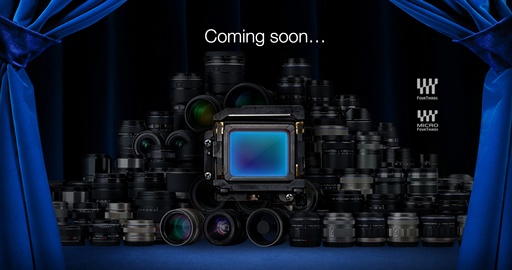 This could be a blessing for photographers with a stock of excellent Four Thirds glass. No details given at this time. But the image points to a new camera and the complete inventory of lenses in both mounts.
You can however, be put on an immediate notification list by completing a simple web form. We'll probably know more about this sooner than later.
---
iPad for Digital Photographers
If you love mobile photography like I do, then you'll enjoy iPad for Digital Photographers
-- now available in print, Kindle, and iBooks versions.
Want to Comment on this Post?
You can share your thoughts at the TDS Facebook page, where I'll post this story for discussion.