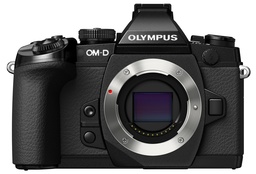 Citing extensive customizability and super fast autofocus, DP Review awarded the Olympus OM-D E-M1 micro four thirds camera and overall score of 84 percent and a Gold award in their deep dive, Olympus OM-D E-M1 Review.
They also liked the excellent image quality, rugged all weather construction, built-in WiFi, and the bright, sharp, electronic viewfinder. On the negative side, DP Review felt that the interface and controls can be overwhelming, auto focusing with Four Thirds lenses can be slow in dim conditions, and they weren't crazy about having only a single SD card slot.
From my Nimble Photographer point of view, I'm a bit concerned about bling bloat. The E-M1 has put on a bit of weight and will grow further with 4/3 lenses. Plus the base price for the body has expanded to $1,399 for the OM-D E-M1, compared to $999 for the OM-D E-M5. I'm actually surprised that more people haven't commented on the $400 increase.
That being said, the E-M1 looks like a heck of a terrific camera. DP Review leaves no stone unturned. So a Gold award from them has substantial weight... and in a good way.
---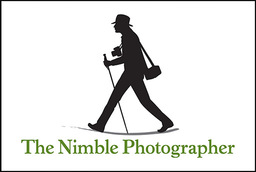 This product has a high Nimbleosity Rating. What does that mean? You can learn about Nimbleosity and more by visiting TheNimblePhotographer.com.
Want to Comment on this Post?
You can share your thoughts at the TDS Facebook page, where I'll post this story for discussion.