Adobe officially released Lightroom 5.3 that includes Raw processing for 20 new cameras. This is great news for Olympus OM-D E-M1 owners who haven't had many options for processing their .ORF files.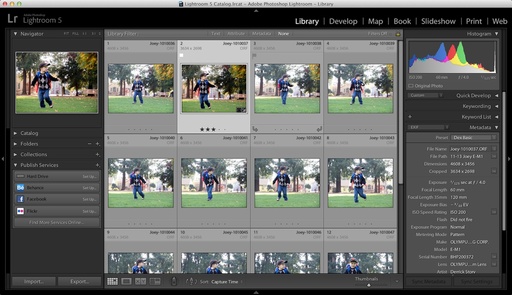 I did some testing this morning with Raw files from the E-M1 in Lightroom 5.3. The default profile by Adobe is comparable to the previews presented by Olympus Viewer 2. Editing tasks, such as recovering highlights and shadows also went well.
I do note that highlight recovery didn't seem as smooth (graduated) as with some of my other cameras, such as .CR2 files from Canon. In some ways, it felt more like trying to recover highlights from a Jpeg than a Raw file. This could have been just my eyes today (not enough coffee?), and I'm going to continue to test highlight recovery with OM-D E-M1 files. I will post an update if I discover something new.
Other areas, such as color and sharpness, responded well to the editing tools in Lightroom 5.3. And at the moment, I would say that this app is your best option for Raw processing if you shoot with the Olympus OM-D E-M1.
Want to Comment on this Post?
You can share your thoughts at the TDS Facebook page, where I'll post this story for discussion.
---
PhotoHelpDesk.com is a down-to-earth resource for curious minded photographers. Submit your questions, and we'll post an answer.