When you're out shooting with your interchangeable lens camera, remember to pull out your iPhone and snap a photo too. Why? Because your iPhone will log the location data that you can easily transfer to the corresponding images in Aperture.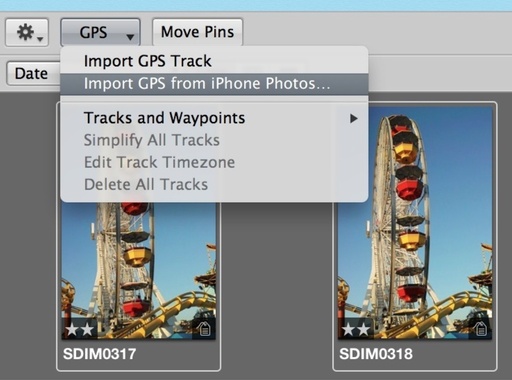 In my latest Macworld Magazine article, Geotagging the easy way with Aperture 3.5, I explain three ways to add location data to the images you already have in your Aperture library.
I love the iPhone method. It's so easy. But if you haven't captured location data with it, you can use the geotagging tools built in to Aperture to accomplish the same goal. It's particularly fun for vacation and business trips.
Aperture Tips and Techniques
To learn more about Aperture, check out my Aperture 3.3 Essential Training (2012) on lynda.com. Also, take a look at our Aperture 3 Learning Center. Tons of free content about how to get the most out of Aperture.
---
The Digital Story on Facebook -- discussion, outstanding images from the TDS community, and inside information. Join our celebration of great photography!
---