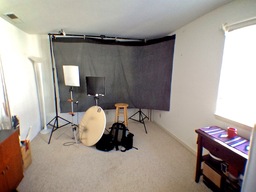 Most of my portrait work is outdoors. But there are those assignments where I need to set up indoors. With my portable studio kit, I'm able to fit all of the equipment in the back seat of car. Here's how I do it.
At the heart of my set up is the Square Perfect Background System ($65) that's quite sturdy, yet folds up into a single over-the-shoulder bag. I also like the Lowel Ego Digital Imaging Fluorescent 2 Light Kit (kit is $269 with stands and clamps).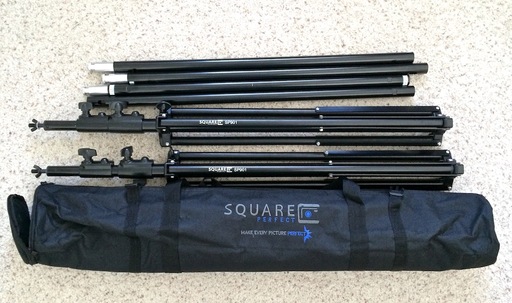 I then add a few backdrops, stool, reflector, tripod, and of course my Lowepro backpack with camera gear and Speedlights. When it's all folded up and ready for transport, the studio looks like this.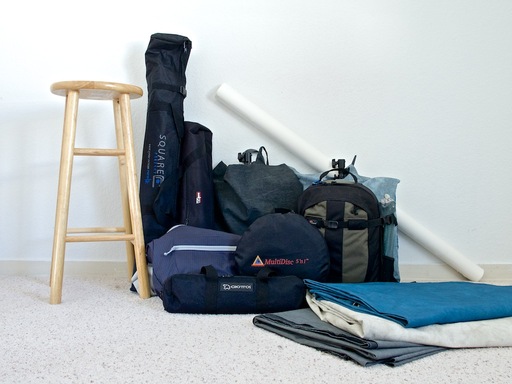 Now all I need is a 10'x12' space, and of course, the subject!
---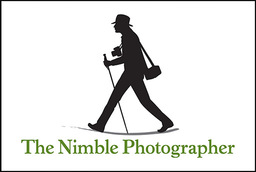 This studio set up has a high Nimbleosity Rating. What does that mean? You can learn about Nimbleosity and more by visiting TheNimblePhotographer.com.
Want to Comment on this Post?
You can share your thoughts at the TDS Facebook page, where I'll post this story for discussion.