This week on The Digital Story photography podcast: Sony a7R full review tops the Weekly Update; Build Your Own DIY Slide Digitizer; From the Screening Room: Julieanne Kost on Photoshop CC Essential Training; and on the Nimbleosity Report: How I dropped my iPhone from the top of the bleachers, and what happened after that - All of this and more on today's show with Derrick Story.
Story #1 - The Weekly Update: Full Review of the Sony a7R (DP Review) "When it comes down to it, the Sony a7R's image quality, created by a combination of its high-resolution sensor and premium quality optics, make it an impressive image-maker." Next, Nikon facing potential class action lawsuit due to D600 sensor oil issues (Imaging-Resource). And finally, we've got some specs and price information for the upcoming Pentax 645D CMOS Medium Format camera. It's going to cost about $10,000 and sport a 40-50-megapixel sensor (PetaPixel).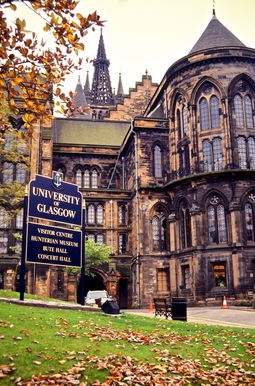 Story #2 - How to make a high quality slide digitizer with an old projector and a new camera. I'm getting excellent results with the Olympus OM-D E-M1 and the Olympus 60mm f/2.8 macro lens coupled to an old Leica P 150 projector. I cover why I chose to go this route, and how I assembled it. There'sd also a companion article titled DIY Slide Digitizer with Olympus OM-D and Leica Projector with how-to pictures and sample scans.
Original image captured in 1992 on Fuji 100 slide film.
Story #3 - From the Screening Room - Julieanne Kost: Photoshop CC Essential Training. This week's featured artist is one of the best Photoshop instructors I've ever listened to. Julieanne is an excellent photographer, so she knows the capture side of the equation too. And when she teaches, she's precise and adds plenty of wit and humor.
You can watch Julieanne in action by visiting the TDS Screening Room at lynda.com/thedigitalstory. While you're there, you can start your 7 day free trial to watch other photography titles, plus every other topic in the library.
Story #4 - The Nimbleosity Report - The Story of my Dropping an iPhone 5S from the top of the gym bleachers.
Virtual Camera Club News
Photo Assignment for February 2014 is Smartphone.
The SizzlPix! Head to Head Challenge
Order a SizzlPix! using the image from which you've already made your best print. If, when you receive your SizzlPix!, you don't feel that it's the best version of your image ever, return yours within 30 days for a full refund.
Oh, and BTW: SizzlPix! now is qualified for PayPal "Bill Me Later," No payments, No interest for up to 6 months, which means, have your SizzlPix! now, and pay nothing until August!
BTW: If you're ordering through B&H or Amazon, please click on the respective ad tile under the Products header in the box half way down the 2nd column on thedigitalstory.com. That helps support the site.
Listen to the Podcast
In addition to subscribing in iTunes, you can also download the podcast file here (33 minutes). You can support this podcast by purchasing the TDS iPhone App for only $2.99 from the Apple App Store.
More Ways to Participate
Want to share photos and talk with other members in our virtual camera club? Check out our Flickr Public Group. And from those images, I choose the TDS Member Photo of the Day.
Podcast Sponsors
lynda.com - Learn lighting, portraiture, Photoshop skills, and more from expert-taught videos at lynda.com/thedigitalstory.
Red River Paper -- Keep up with the world of inkjet printing, and win free paper, by liking Red River Paper on Facebook.
SizzlPix! - High resolution output for your photography. You've never seen your imagery look so good. SizzlPix.com.
Want to Comment on this Post?
You can share your thoughts at the TDS Facebook page, where I'll post this story for discussion.