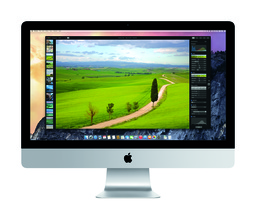 In a statement from Apple this morning, the new Photos App that will run on Mac OS X Yosemite, will replace Aperture.
"With the introduction of the new Photos app and iCloud Photo Library, enabling you to safely store all of your photos in iCloud and access them from anywhere, there will be no new development of Aperture. When Photos for OS X ships next year, users will be able to migrate their existing Aperture libraries to Photos for OS X," Official Apple statement.
So the new chapter begins. I'll be working with Apple to get the best information possible to help photographers move forward. More to come.
Want to Comment on this Post?
You can share your thoughts at the TDS Facebook page, where I'll post this story for discussion.