Now that everyone has put their cards on the table in Cologne Germany, it's time to separate the wheat from the chaff. My favorite camera from Photokina is the diminutive Panasonic LUMIX DMC-GM5 Mirrorless Micro Four Thirds digital camera with 12-32mm lens ($899).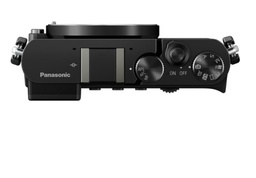 If you haven't studied this little guy yet, here are the basic specs:
16MP Digital Live MOS Sensor
1,166k-dot electronic viewfinder
External flash hotshoe
Built-in Wi-Fi connectivity
Highly Compact Magnesium Alloy body
LUMIX G Vario 12-32mm f/3.5-5.6 lens
Approx. 2.19 x 0.94" (55.5 x 24 mm) at 2.47 ounces
Compared to the sexy new compacts announced, such as the Canon G7X and the Leica D-Lux 24-75mm, the Panasonic GM5 provides me with a large Micro Four Thirds sensor, an interchangeable lens mount compatible with my current collection, an electronic viewfinder, WiFi, and great performance... in a body the same size as a premium compact that costs as much.
Of all the tempting cameras from Photokina, the GM5 is my pick.
---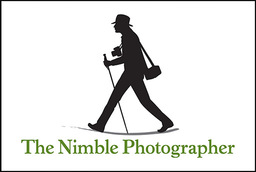 The Panasonic GM5 has a high Nimbleosity Rating. What does that mean? You can learn about Nimbleosity and more by visiting TheNimblePhotographer.com.
Want to Comment on this Post?
You can share your thoughts at the TDS Facebook page, where I'll post this story for discussion.