In one fell swoop, Panasonic managed to release two cameras simultaneously that drive me nuts: the Lumix LX100 and the Lumix GM5.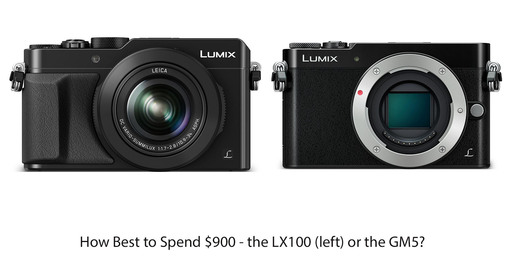 Both are compact and essentially the same price ($899). They ship with the same sensor size (Micro Four Thirds), and both feature built-in electronic viewfinders. After that, the two paths part widely.
The LX100 is a fixed lens camera, but what a lens it is: a 24-75mm Leica DC lens f/1.7-2.8. You could argue that the price for the LX100 is justified by the optic alone. And then there's the 4K video capture, which includes the ability to grab 3840 x 2160 resolution stills from the movie footage. Talk about fast burst mode.
The GM5, on the other hand, is a system camera that can accommodate my collection of Micro Four Thirds lenses. So I could switch from the 17mm f/1.8 with snap-focus to the 75mm f/1.8, depending on the situation at hand. And thanks to its "silent mode," the GM5 would be an outstanding street shooting camera. Add to this its Low Light AF, making it possible to focus on subjects in -4 EV conditions.
Thank goodness that PhotoPlus Expo is right around the corner. Maybe getting my hands on both of these cameras will help me decide. And if you have an opinion, please share it on our TDS Facebook page.
---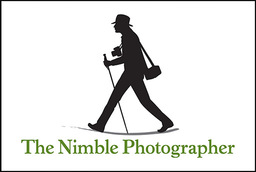 Both of these cameras have high Nimbleosity Ratings. What does that mean? You can learn about Nimbleosity and more by visiting TheNimblePhotographer.com.