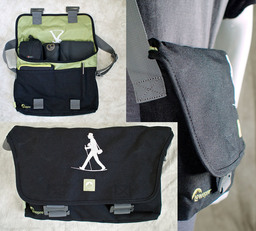 Have you been waiting to get your Walking Man Shoulder Bag? Or maybe step up to the stylish Nimble Messenger Bag that holds a 15" laptop? Or how about one of my favorites: the Walking Man Cap?
If that's the case, you may want to take advantage of The First Annual Nimble Store Sale. Terrific price reductions on many of your favorite items. Sale prices are good from now until November 24th. These will be the best prices of the season.
Check it out for yourself at The Nimble Photographer Store.
Want to Comment on this Post?
You can share your thoughts at the TDS Facebook page, where I'll post this story for discussion.