This week on The Digital Story Photography Podcast: Dealing with Drones, a chat with Storytag founder Nikki McKenna, huge savings on the Olympus OM-D E-M5 - All of this and more on today's show with Derrick Story.
Snapshot - Pelican on Treasure Island. I try to arrive early for assignments in interesting places. Usually I'm rewarded with a few extra images. This was the case last week as I hung out with a Pelican in the marina on Treasure Island.
Weekly Update - $400 Savings on the Olympus OM-D E-M5 - Now available for $599 until inventory is depleted. The word on the street is that a replacement is coming in early 2015 - (Source: B&H Photo)
In other news, Canon EF 100-400mm f/4.5-5.6L IS II USM becomes a reality - The lens itself is slightly taller, wider and heavier than the original (circa 1998, but the move to a rotating zoom design should resolve problems associated with dust being sucked in during operation. It also offers three image stabilization modes and offers 4 stops of stabilization compared to 1.5 in the previous model. Thew new lens will automatically lock the IS elements when it detects a tripod in use. (Source: DP Review)
And finally, Rumor: Sigma's Much Anticipated 24mm f/1.4 Art Lens May Finally Arrive Q1 of 2015 (Source: PetaPixel).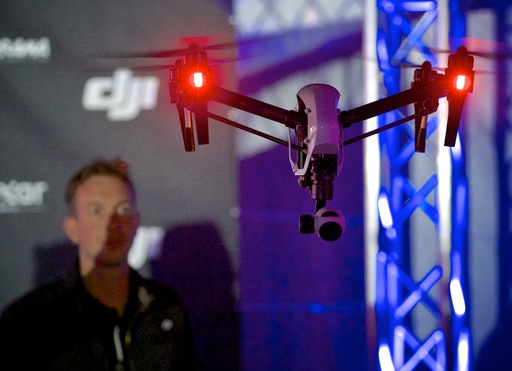 Story #1 - Dealing with Drones: One of the most controversial tools in photography right now are those flying quad-copters and their brethren. After attending the DJI Launch Party for the Inspire-1 last week, I came away more conflicted than ever about drones. I discuss this in today's first feature story.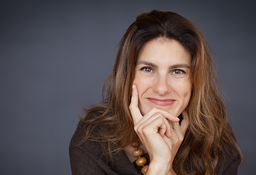 Story #2 - A Chat with Storytag Founder Nikki McKenna - Storytag is about helping you to tell your story, one chapter at a time. You know the richness of  conversation that happens when you flip through old pictures with your grandparents, and you spend the time to ask questions? Nikki has figured out how to provide that service to all of us, and she explains how in the second segment of today's show. 
Story #3 - First Annual Nimble Store Sale - To celebrate one year of online nimbleosity, we're in the middle of a doozie of a sale. For example, our popular Walking Man Shoulder Bag and Stainless Steel Water Bottle Kit is on sale for $29.95. That's over 30 percent off for a quality Wenger hiking bottle and the classic shoulder bag. Sale ends on Monday, Nov. 24th.
Virtual Camera Club News
Photo Assignment for November 2014 is "Layers".
Red River Paper News! - Save 10 percent off your next order of inkjet paper and greeting cards. Good one per customer. Use discount code STORY10X - Ends 1/15/15.
A Note from SizzlPix
Special for TDS listeners, a 20% discount on all SizzlPix ordered, now through end of November. Using the comment space on the newly streamlined SizzlPix order page, write "TDS 20 percent discount."
And Finally...
If you haven't done so already, please post a review for The Digital Story Podcast in iTunes.
BTW: If you're ordering through B&H or Amazon, please click on the respective ad tile under the Products header in the box half way down the 2nd column on thedigitalstory.com. That helps support the site.
Download the Show
In addition to subscribing in iTunes, you can also download the podcast file here (39 minutes). You can support this podcast by purchasing the TDS iPhone App for only $2.99 from the Apple App Store.
More Ways to Participate
Want to share photos and talk with other members in our virtual camera club? Check out our Flickr Public Group. And from those images, I choose the TDS Member Photo of the Day.
Podcast Sponsors
lynda.com - Learn lighting, portraiture, Photoshop skills, and more from expert-taught videos at lynda.com/thedigitalstory.
Red River Paper -- Keep up with the world of inkjet printing, and win free paper, by liking Red River Paper on Facebook.
SizzlPix! - High resolution output for your photography. You've never seen your imagery look so good. SizzlPix.com. SizzlPix! now is qualified for PayPal "Bill Me Later," No payments, No interest for up to 6 months, which means, have your SizzlPix! now, and pay nothing until May!
Want to Comment on this Post?
You can share your thoughts at the TDS Facebook page, where I'll post this story for discussion.