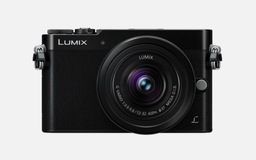 Photographers using Mac OS X Yosemite and Aperture, iPhoto, or Preview have seven new RAW formats available in the latest 6.02 update:
Canon PowerShot G7 X
Canon PowerShot SX60 HS
Fujifilm X100T
Nikon 1 J4
Olympus PEN Lite E-PL7
Panasonic LUMIX DMC-GM5
Sony Alpha ILCE-5100
Chances are, your Mac has already applied the update. You can check by going to the Updates tab in the Mac App Store. You can also download it here.
Aperture Tips and Techniques
To learn more about Aperture, check out my Aperture 3.3 Essential Training (2012) on lynda.com. Also, take a look at our Aperture 3 Learning Center. Tons of free content about how to get the most out of Aperture.
---
The Digital Story on Facebook -- discussion, outstanding images from the TDS community, and inside information. Join our celebration of great photography!