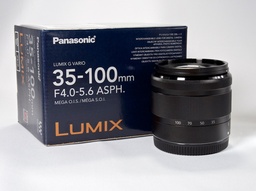 The Panasonic LUMIX G VARIO 35-100mm f/4.0-5.6 ASPH. MEGA O.I.S. zoom lens, designed for Micro Four Thirds cameras, packs a ton of quality into a small, jewell-like package.
The optic weighs a mere 4.76 ounces and is measures a svelte 2.19" x 1.97" (DxL). Yet, its effective focal length is 70mm-200mm, perfect for outdoor field work. When mounted on Panasonic mirrorless cameras, the optic's built-in image stabilization is rated at 3 stops.
On Olympus bodies, photographers have the option of using sensor-based stabilization or optical MEGA O.I.S. They can switch to optical in the "gear" menu > "C" Release > Lens I.S. Priority. Since the optical stabilizer is quieter than the sensor-based alternative, there may be situations where Olympus owners want to take advantage of this feature.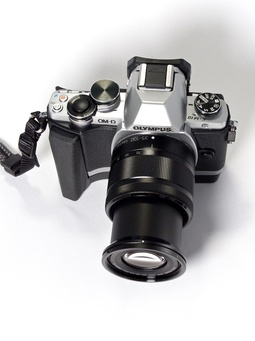 The Panasonic lens maintains its compact size by retracting. To use it, twist to the right to move it into zooming position. The nicely-damped zooming ring keeps the barrel in place regardless of shooting position. The manual focusing ring also feels good. Like the image stabilization, switching to manual focus happens in the camera's menu. There are no switches on the lens itself.
Outdoors, focusing is fast and accurate. Indoors, the lens may hunt for a second or two before confirmation. This highlights the fact that the Panasonic 35-100mm f/4-5.6 is an outdoor lens. Its maximum aperture and focusing capability will not satisfy the indoor, existing light photographer. Outside, however, the optic is a joy to use.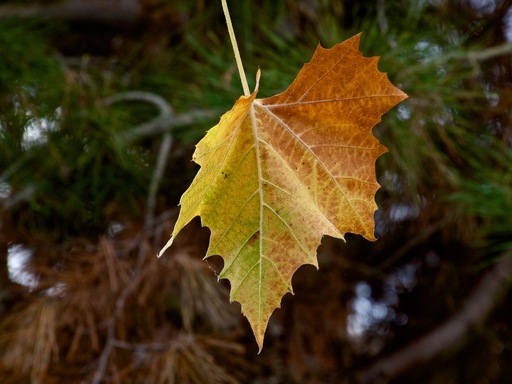 Autumn leaf captured at the 100mm setting on the Panasonic zoom mounted on an Olympus OM-D E-M10: f/5.6, -1 EV, ISO 250, 1/200th sec., optical stabilization.
Image quality is excellent edge to edge, with slightly better performance in the center. Distortion and chromatic aberration are also well-controled, a surprising performance for such a compact, affordable zoom.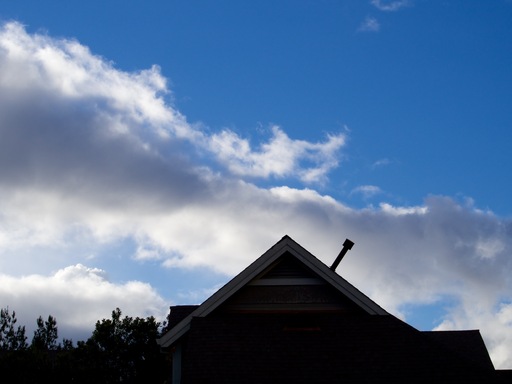 Try as I may, I could not get the lens to produce noticeable chromatic aberration: focal length 35mm, f/11.
The Panasonic 35-100mm f/4.0-5.6 zoom lens was released in late October for $397. It's styled to compliment the Panasonic GM line of mirrorless bodies. But it looks great on the Olympus cameras too. Its metal barrel construction and mount feel solid, and the swift focusing via the stepping motor inspire confidence. The optical performance is very satisfying.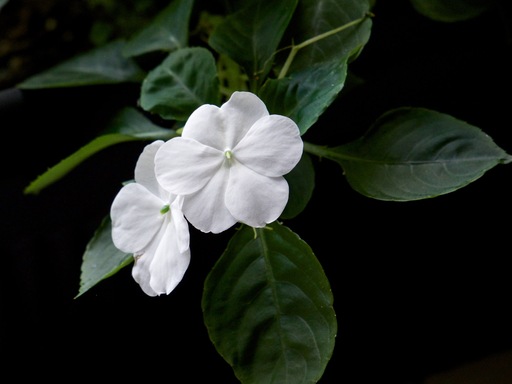 Flower close-up captured at 100mm, f/5.6. Photos by Derrick Story.
Bottom line: I love this lens. It's a quality optic that's easy to carry with me. My prediction is that I'll be capturing beautiful images with it for a very long time.
---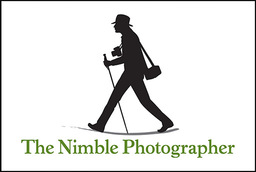 This Panasonic 35-100mm f/4.0-5.6 zoom lens has a very high Nimbleosity Rating. What does that mean? You can learn about Nimbleosity and more by visiting TheNimblePhotographer.com.
Want to Comment on this Post?
You can share your thoughts at the TDS Facebook page, where I'll post this story for discussion.