The image that I posted on Ello today was the result of two days of stewing.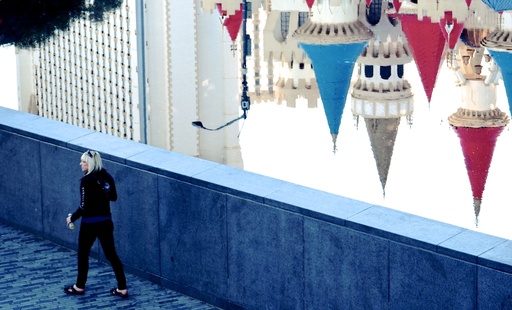 I had walked by this pool of water twice a day going back and forth to work during a recent stint in Las Vegas. It seemed too good to pass up, but I couldn't figure out the shot I wanted. Finally, in the late afternoon on the third day, I saw this composition.
Sometimes you just have to stick with it.
Want to Comment on this Post?
You can share your thoughts at the TDS Facebook page, where I'll post this story for discussion.