While I was in Cuba photographing the cars, people, and buildings, an American delegation was in Havana for an initial round of talks with the Cuban government.
I thought that I should capture a standard street scene in downtown Havana. Who knows what it will look like five years from now?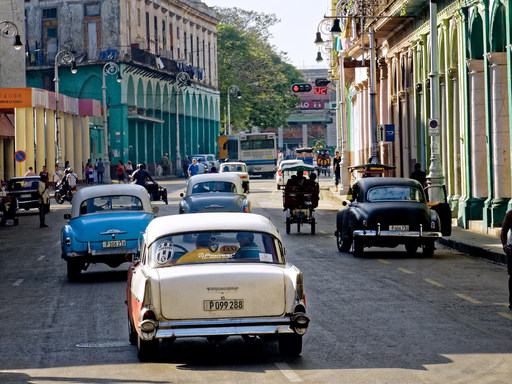 "Downtown Havana - January 2015" Photo by Derrick Story.
More About Cuba
I've also published the following articles about Cuba:
Want to Comment on this Post?
You can share your thoughts at the TDS Facebook page, where I'll post this story for discussion.