This week on The Digital Story Photography Podcast: Selling your excess photo gear for fun and profit, New Panasonic micro four thirds lenses, My favorite mirrorless accessory is made by Canon, Photo book giveaway! All of this and more on today's show with Derrick Story.
Weekly Update - Panasonic introduces Lumix G 30mm macro and new 42.5mm portrait prime - The 42.5mm F1.7 isn't quite as fast (or presumably as expensive) as the existing Leica Nocticron 42.5mm F1.2. It does offer Power O.I.S. stabilization and is also compatible with 240 fps drive AF. It will be offered in black and silver versions. No pricing has been given for either lens but they're scheduled to become available in May.  (Source: DP Review)
In other news... Konost Hopes to Launch 'The World's First True Digital Rangefinder' - "But Leica already makes quality digital rangefinder cameras," you may be thinking to yourself. That's correct, but Leica's offerings are digital cameras with mechanical rangefinder systems. By "true digital rangefinder," Konost means it is turning its back on the age-old system of mirrors and prisms used in mechanical rangefinder cameras and instead opting for a digital rangefinder system powered by a secondary image sensor. (Source: PetaPixel)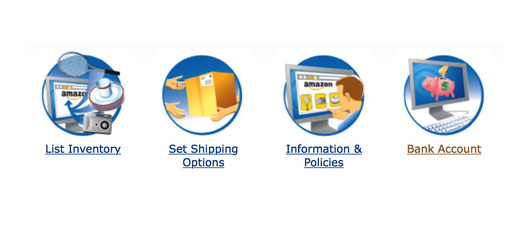 Story #1 - Sell Your Stuff - If you've been shooting for any amount of time at all, then you've probably acquired a bit of excess gear that you're not using on a regular basis. Here's a quick guide to options for selling excess equipment to build a fund for the new stuff you need.
Story #2 - Why I Added a Canon TTL Flash Cord to my Mirrorless Kit - Certain things just aren't meant to be compatible, but the unlikely works when it comes to using a Canon dedicated flash cord with Olympus, Panasonic, and Fujifilm mirrorless cameras.
Story #3 - From the Screening Room - Portrait Project: Enhancing an Environmental Portrait of a Model with Chris Orwig. Chris walks you through a portrait editing workflow using Adobe Camera Raw and Photoshop.
You can watch Chris in action by visiting the TDS Screening Room at lynda.com. While you're there, you can start your 7 day free trial to watch all of Chris' movies, plus every other title in the library (including over 20 by yours truly).
Story #4 - Book Giveaway! - Our friends at Rocky Nook Publishing are giving away two print copies of "The Portrait, 2nd Edition." All you have to do to enter is visit http://www.rockynook.com/portrait-2nd-edition-giveaway/, enter your name and email address, and cross your fingers. You have one week to participate. Giveaway ends on Tuesday, March 3, 2015 at 11:59PM PST. The winners will be contacted by email, and I'll also post on our TDS Facebook page.
Story #5 - TDS Photo Workshop Bodie and the Eastern Sierra Registration Forms Have Been Sent - We're currently booking for the June 11-13 photo workshop. If you were on the Reserve List, you should have received your registration form. If you'd like to participate, but are not on the reserve list, just go to the TDS Workshops Page and use the Send Me Info Form. I'll get you a registration form right away.
Virtual Camera Club News
Photo Assignment for February 2015 is "Good Bye". This is our last photo assignment. I discuss why in this segment.
News from Red River Paper: Have you made your archive 6 prints yet for 2015? The best backup system in the world is high quality prints properly stored. I recommend that photographers do a print run of their best twice a year. Here's why.
Thanks to everyone who recently reviewed the TDS Podcast in iTunes!
BTW: If you're ordering through B&H or Amazon, please click on the respective ad tile under the Products header in the box half way down the 2nd column on thedigitalstory.com. That helps support the site.
Download the Show
In addition to subscribing in iTunes, you can also download the podcast file here (31 minutes). You can support this podcast by purchasing the TDS iPhone App for only $2.99 from the Apple App Store.
More Ways to Participate
Want to share photos and talk with other members in our virtual camera club? Check out our Flickr Public Group. And from those images, I choose the TDS Member Photo of the Day.
Podcast Sponsors
lynda.com - Learn lighting, portraiture, Photoshop skills, and more from expert-taught videos at lynda.com/thedigitalstory.
Red River Paper -- Keep up with the world of inkjet printing, and win free paper, by liking Red River Paper on Facebook.
SizzlPix! - High resolution output for your photography. You've never seen your imagery look so good. SizzlPix.com. SizzlPix! now is qualified for PayPal "Bill Me Later," No payments, No interest for up to 6 months, which means, have your SizzlPix! now, and pay nothing until May!
Want to Comment on this Post?
You can share your thoughts at the TDS Facebook page, where I'll post this story for discussion.