This week on The Digital Story Photography Podcast: Photos.app delay, Lexar Professional Workflow HR2, Westcott Omega Reflector Kit, Book Giveaway, Big SizzlPix Sale, Last Photo Assignment - All of this and more on today's show with Derrick Story.
Weekly Update - New pricing for the Canon EOS-1D C will go into effect in North America February 1st, taking the retail price from $11,999 down to $7,999. The camera is coming up on its third birthday, introduced in April 2012. The 18MP full-frame sensor is capable of 4K video. The EOS-1D C also offers 1080 HD video, dual CF card slots and a 61-point AF system. (Source: DP Review)
In other news... "Apple delays release of its Aperture replacement app, set for a late April release" - Apple made changes to its website last week, taking down the preview pages and all mentions of its vague release date. But despite the removal of said information, Apple CEO Tim Cook made mention of the Photos app for OSX during Tuesday's quarterly earnings call, saying it was still on track to be completed by the end of April. (Source: Imaging-Resource.com)
And finally... Looks like we have a big announcement from Olympus coming. Stay tuned here, and we'll cover it in depth in next week's show.
Story #1 - The Lexar Professional Workflow HR2 Hub - Lexar's Workflow HR2 hub is a good choice for fast data transfer of images to your photo management application. The hub features four bays that accept a variety of accessories including high speed card readers and SSD drives. I talk about my testing of it in the first feature of today's show.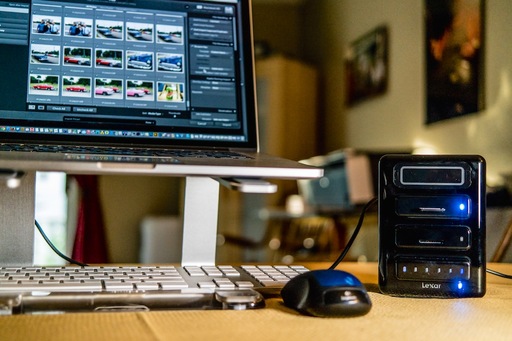 Story #2 - The Westcott Omega Reflector Kit - One of the most versatile lighting accessories that we've tested lately is the Westcott Omega Reflector Kit. The collapsable reflector sports a unique design that allows you to shoot through it as well as using it as a standard fill light. I've used it on a couple shoots, and I'll share my impressions in this segment of the show.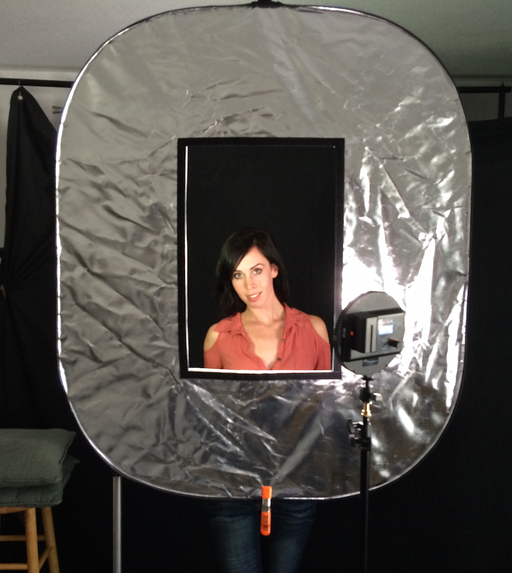 Story #3 - From the Screening Room - Shooting Aerial Panoramas with a Quadcopter with Eric Harris. Eric has a great approach to ariel photography, and he really knows his stuff when it come to DJI quadcopters.
You can watch Eric in action by visiting the TDS Screening Room at lynda.com. While you're there, you can start your 7 day free trial to watch all of Konrad's movies, plus every other title in the library (including over 20 by yours truly).
Story #4 - Book Giveaway! Win a copy of Creative Flash Photography (304 pages | Soft Cover, 8 x 10 in.), a $44.95 value, by posting a comment about this week's podcast on the TDS Facebook post about the show. You have until Thursday, Feb. 5th, 11:59 PM to participate. I'll announce the winner on Friday.
Snapshot - "My Sunday Camera" Sundays are my only day off, and I have a special camera that I carry on that day.
Virtual Camera Club News
Photo Assignment for February 2015 is "Good Bye". This is our last photo assignment. I discuss why in this segment.
News from SizzlPix: Our Presidents Day sale, the biggest we've ever run! 20 percent off on your SizzlPix!, any size AND 25 percent off on the entire shipment if you order more than 1! PLUS shipping is still free anywhere in the contiguous US. This is an exclusive offer for The Digital Story. Just write TDS 20 percent or TDS 25 percent in the comment space on the SizzlPix! order page.
And Finally...
Thanks to everyone who recently reviewed the TDS Podcast in iTunes!
BTW: If you're ordering through B&H or Amazon, please click on the respective ad tile under the Products header in the box half way down the 2nd column on thedigitalstory.com. That helps support the site.
Download the Show
In addition to subscribing in iTunes, you can also download the podcast file here (35 minutes). You can support this podcast by purchasing the TDS iPhone App for only $2.99 from the Apple App Store.
More Ways to Participate
Want to share photos and talk with other members in our virtual camera club? Check out our Flickr Public Group. And from those images, I choose the TDS Member Photo of the Day.
Podcast Sponsors
lynda.com - Learn lighting, portraiture, Photoshop skills, and more from expert-taught videos at lynda.com/thedigitalstory.
Red River Paper -- Keep up with the world of inkjet printing, and win free paper, by liking Red River Paper on Facebook.
SizzlPix! - High resolution output for your photography. You've never seen your imagery look so good. SizzlPix.com. SizzlPix! now is qualified for PayPal "Bill Me Later," No payments, No interest for up to 6 months, which means, have your SizzlPix! now, and pay nothing until May!
Want to Comment on this Post?
You can share your thoughts at the TDS Facebook page, where I'll post this story for discussion.