New owners of the Olympus OM-D E-M5 Mark II should be happy to know that Adobe has released ACR 8.8 with RAW support for the latest Olympus mirrorless camera.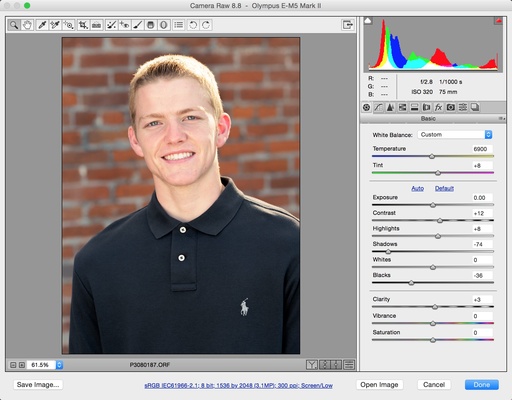 Current Bridge/ACR owners simply need to go to Help > Updates to download the new version of the software.
After a bit of testing, I'm happy to report that the RAW interpretation seems good. The software read the embedded lens profile for my Olympus 75mm f1.8 portrait lens, allowed me to apply a Camera Portrait profile, and did a nice job with all of the basic adjustments.
My guess is that Lightroom users will have to wait a bit longer for E-M5 Mark II support as Adobe is working hard to put the finishing touches on Lightroom 6.
Want to Comment on this Post?
You can share your thoughts at the TDS Facebook page, where I'll post this story for discussion.