This week on The Digital Story Photography Podcast: Street Photography Ethics with Gordon Lewis, Travel Photography in London with David Hobby, Nikon 1 J5, and the Phhhoto App - All of this and more on today's show with Derrick Story.
Weekly Update - "Meet Phhhoto" - If you haven't heard of the app Photo you're certainly not alone. Phhhoto is a mobile GIF/cinemagraph/image sequence creating and sharing platform that was released last year on iOS and will be coming to Android in the future. As of this week it now has over a million registered users and is really starting to take the world by storm.(Source: Fstoppers)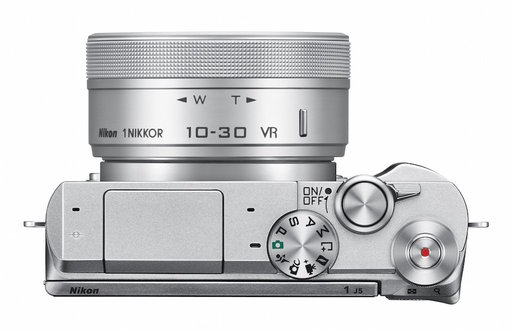 In other news... "Nikon 1 J5" The Nikon 1 J5 mirrorless camera has been announced as the latest member of Nikon's mirrorless lineup. It offers a more traditional shape and feel with a contoured grip and secondary command dial. Its 1"-type 20.8MP BSI-CMOS sensor - which does not have an anti-aliasing filter - offers a boost in resolution over its predecessor, and is also capable of 4K video capture at 15 fps. Intact from the previous model is a 171-point hybrid AF system with 105 phase-detect points. Also included is built-in Wi-Fi with NFC.
The Nikon 1 J5 will be available in late April in several kit options: with the 1 Nikkor 10-30mm f/3.5-5.6 PD-Zoom for $499.95, with 10-30mm and 1 Nikkor VR 30-110mm f/3.8-5.6 for $749.95, and with 1 Nikkor 10-100mm f/4-5.6 for $1049.95. (Source: DP Review)
And finally... Issue 19 of c't Digital Photography is out. In-depth articles include: Stills from 4K Video, Samsung NX1 vs Canon 7D Mark II, How to Digitize Slides, 10 Shoe Mount Flashes Compared, and everything you need to know about Food Photography. We have a Spring Offer for TDS listeners only: 30 percent off subscription price (over 40 percent off the newsstand). Go to http://bit.ly/ds1530 to sign up. Special price expires 4/13/15.
Story #1 - "Street Photography Ethics with Gordon Lewis" - If you like street shooting you're probably going to love this conversation. Gordon has a new book, Street Photography: The Art of Capturing the Candid Moment, and you can win a copy by clicking on this link.
Story #2 - From the Screening Room - The Traveling Photographer: London with David Hobby. Long time photojournalist and "Strobist" David Hobby takes you to the streets of London and talks shop.
You can watch David in action by visiting the TDS Screening Room at lynda.com. While you're there, you can start your 7 day free trial to watch all of David's movies, plus every other title in the library (including over 20 by yours truly).
Virtual Camera Club News
News from SizzlPix: For April, We'll make it easy to delight your friends and relatives with SizzlPix of your or their favorite photographs with a Digital Story exclusive! Take a 20 percent discount; 25 percent on 2 or more shipped together. Just put "TDS April" in the comments space on the SizzlPix.com ordering page.
Thanks to everyone who recently reviewed the TDS Podcast in iTunes!
BTW: If you're ordering through B&H or Amazon, please click on the respective ad tile under the Products header in the box half way down the 2nd column on thedigitalstory.com. That helps support the site.
Download the Show
In addition to subscribing in iTunes, you can also download the podcast file here (45 minutes). You can support this podcast by purchasing the TDS iPhone App for only $2.99 from the Apple App Store.
More Ways to Participate
Want to share photos and talk with other members in our virtual camera club? Check out our Flickr Public Group. And from those images, I choose the TDS Member Photo of the Day.
Podcast Sponsors
lynda.com - Learn lighting, portraiture, Photoshop skills, and more from expert-taught videos at lynda.com/thedigitalstory.
Red River Paper -- Keep up with the world of inkjet printing, and win free paper, by liking Red River Paper on Facebook.
SizzlPix! - High resolution output for your photography. You've never seen your imagery look so good. SizzlPix.com. SizzlPix! now is qualified for PayPal "Bill Me Later," No payments, No interest for up to 6 months, which means, have your SizzlPix! now, and pay nothing until May!
Want to Comment on this Post?
You can share your thoughts at the TDS Facebook page, where I'll post this story for discussion.