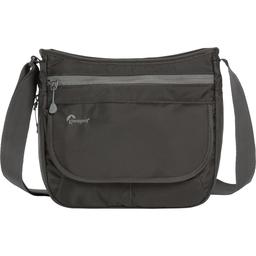 The Nimble Streamline Expandable Shoulder Bag was my Las Vegas companion while I covered the CES show.
Over the course of 16-hour days, I carried my Olympus OM-D, a few lenses, iPad mini, and basic accessories... plus gloves and snacks too in the Streamline. The bag's design is perfect for maneuvering in crowded environments. Mirrorless and compact cameras can be stashed in an innocent looking tricot-lined front zipper area. The main compartment can be used for bigger cameras or personal items such as a folded windbreaker. It's also expandable via zipper.
There are smaller accessory pockets under the front flap that reveals the embroidered Walking Man Logo when opened.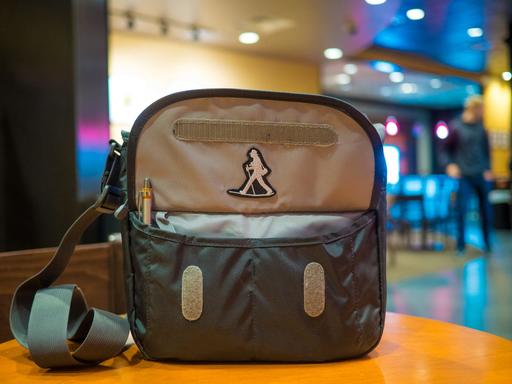 Just like with the previous UltraLight bags, there are a limited number of Nimble Streamlines available. They were first announced to our newsletter subscribers at a discounted price with discounted shipping. And we have a few remaining at the "still reasonable" price of $29.95 plus shipping. Available only in the U.S., and while supplies last.
The Nimbleosity Report
Do you want to keep up with the best content from The Digital Story and The Nimble Photographer? Sign up for The Nimbleosity Report, and receive highlights twice-a-month in a single page newsletter. Be a part of our community!
Want to Comment on this Post?
You can share your thoughts at the TDS Facebook page, where I'll post this story for discussion.