I can't be the only photographer who sometimes needs to export just a single image quickly for a web post, then later on send out an entire batch at different resolutions. It all depends on the task at hand, right?
Capture One Pro is quite versatile in this area. There are two distinct ways to export images from your catalog. The first is the actual Export command (File > Export Images), and the second is using the Output tab with its Process Recipes. Take a look at this video for a quick overview of each method.
I tend to use File > Export for those quick tasks when I'm only sending an image or two to the Desktop. But I love having the Output option for the bigger jobs when I want to send images out of the catalog at multiple resolutions, simultaneously.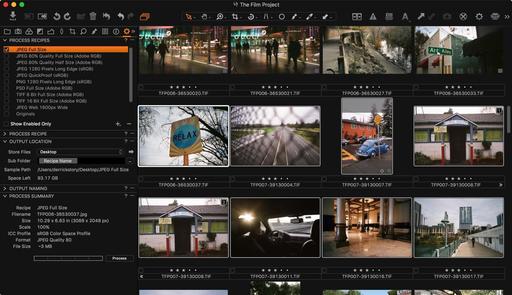 The Output tab is perfect for bigger export jobs.
This is a terrific system for getting your images out of your catalog and in to clients' hands, social sites, and on your mobile devices.
More Capture One Pro Tips and Techniques
Improve your skills by watching Capture One Pro Essential Training now available on lynda.com. More than 5 hours of tips, tricks, and techniques. Plus many free movies using advanced techniques.
I've also created a dedicated Capture One Pro Training page on The Digital Story. You can follow all of the tips and techniques that I publish in one convenient spot.
Thinking About Making the Transition from Aperture or Lightroom? - Download my free eBook titled, Rocky Nook's Guide to Moving to Capture One Pro. I show you the steps to create a test library, then build the foundation for a smooth transition to Capture One Pro.
Want to Comment on this Post?
You can share your thoughts at the TDS Facebook page, where I'll post this story for discussion.