I don't think a lot of photographers realize just how easy it is to digitize their film negatives. I'm going to show you the few basic steps that I use with Capture One Pro. My method was inspired by the excellent article, How to Convert Negatives to Positives Using Capture One by Quentin Decaillet.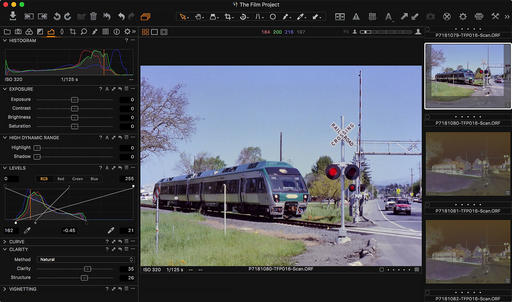 First you have to take a picture of your negative and save it as a RAW file. I have a simple setup where I use a macro lens on my Olympus OM-D to photograph a negative on a lightbox. I use a large skylight filter to keep the neg flat while I shoot it. Works great.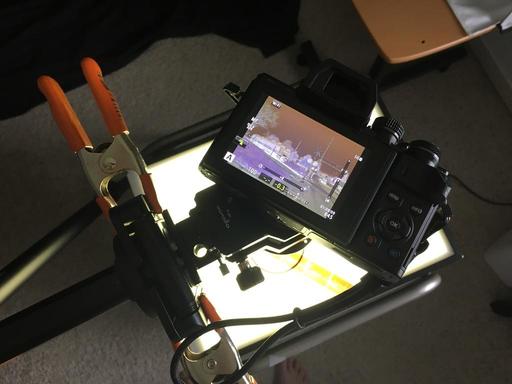 Then I load the RAW file into Capture One Pro. Select the Levels adjuster and invert the dark and light values. It's simple: in the bottom boxes below the graph, enter 255 where 0 is, then enter 0 where 255 was. Save this as a preset. You now have a positive.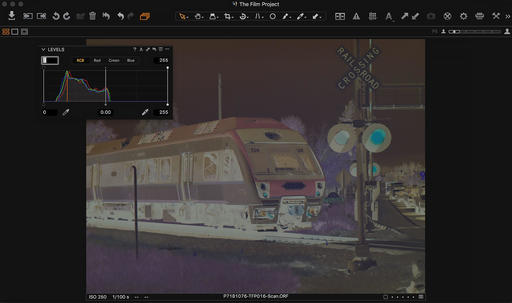 At this point, I typically just adjust the luminosity to taste, add a little clarity and sharpening, and call it a day. I tend not to mess with color much because I like the film look supplied by the negatives themselves.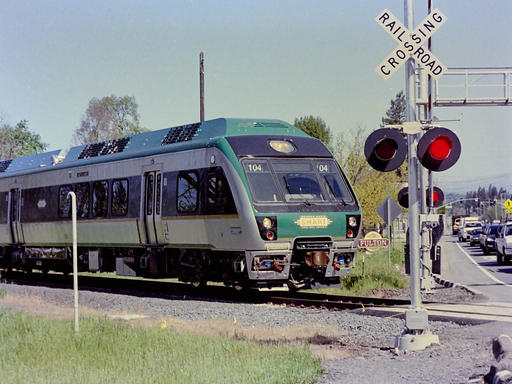 SMART Train Dry Run, Santa Rosa, CA - Contax 137 MA in Aperture Priority Mode at f/16. Yashica 42-75mm zoom. Fujicolor Superia 400 expired film. Photos by Derrick Story.
The point is, you can put film negatives to work right away for social and general web publishing. Take a picture, invert the levels, and enjoy.
More Capture One Pro Tips and Techniques
Improve your skills by watching Capture One Pro Essential Training now available on lynda.com. More than 5 hours of tips, tricks, and techniques. Plus many free movies using advanced techniques.
I've also created a dedicated Capture One Pro Training page on The Digital Story. You can follow all of the tips and techniques that I publish in one convenient spot.
Thinking About Making the Transition from Aperture or Lightroom? - Download my free eBook titled, Rocky Nook's Guide to Moving to Capture One Pro. I show you the steps to create a test library, then build the foundation for a smooth transition to Capture One Pro.
Want to Comment on this Post?
You can share your thoughts at the TDS Facebook page, where I'll post this story for discussion.